My son Henry, who is eight, wrote a haiku this morning as the crows swooped in for their pre-dawn visit. As the crows cawed about on the tree limb in our backyard, he counted out on his fingers:
5 syllables
7 syllables
5 syllables
The beautiful crow:
In her beak we see a twig,
But she sees a home.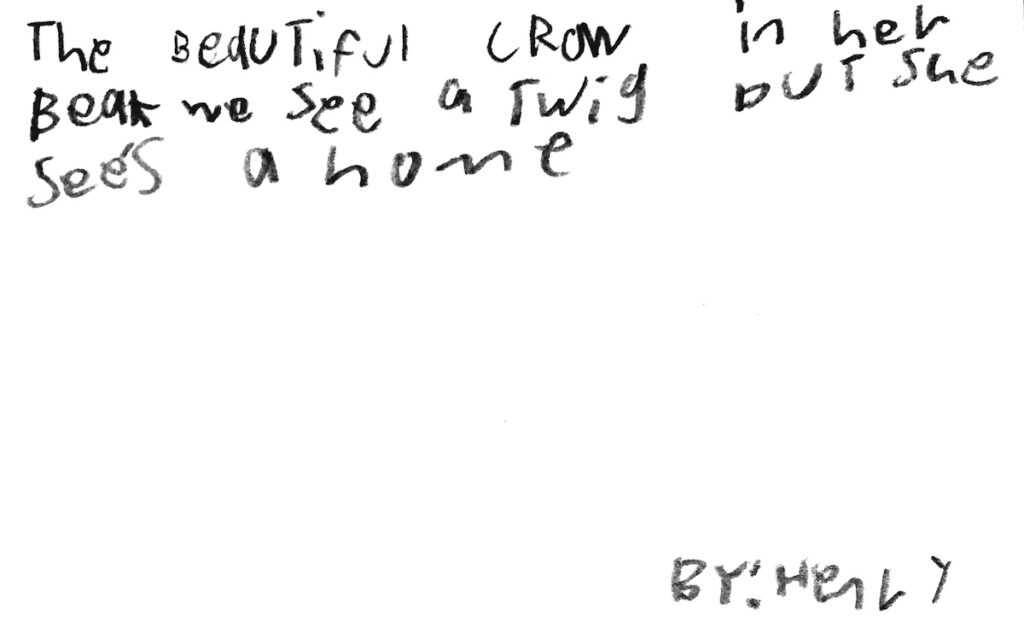 The crow loving, poetry writing gene must not fall far from the tree from his old man. Very zen as well. He sees the cloud and the sunshine in the flower.
Read another from this category or see all posts.