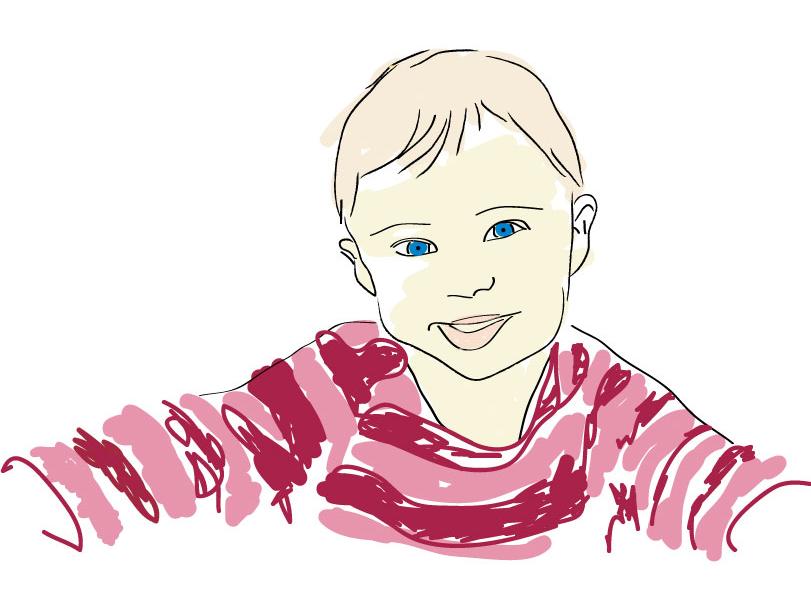 Over the last three weeks, I have had an abundant and overwhelming burst of creativity in writing as well as drawing. Ever since my daughter was born (she's 10 months now), I have wanted to get in a good sketch of her. Today, I did just that. I touched off the sketch by throwing it into Adobe Illustrator CS4 to create a nice full-color vector. While this isn't a vector (it's a JPEG) and though it looks a lot different on my Dell Latitude D620 laptop (inferior graphics card) as compared to my work computer, a Lenovo Thinkpad desktop, it still makes me smile. I think it turned out well and I love the colors.
The following two tabs change content below.
Jeffrey Pillow is a wannabe novelist of social satire and literary fiction. While changing poopy diapers and trying to convince his two year old daughter to brush her back teeth, he often ponders the three act structure and the construction of the perfect inciting incident. His nonfiction has appeared on the cover of URGE magazine, 16 Blocks, SI.com, The Nervous Breakdown, USA Today, Yahoo! Sports, and TheBody.com et al.
Read the full bio...
Latest posts by Jeffrey Pillow (see all)