There's so much I want to write. So much I want to say. And I don't even know where to begin.
When all of this started last week, I tried to explain to a co-worker, who would serve as my back-up, who Gary was to me. Gary had been admitted to the ER then moved to ICU for COVID complications. I was having a hard time with the news and was going to take some time off from work.
Gary Hamlett was my first cousin, my good friend, and while it may sound weird, I told them, it's actually not: but he's also my brother-in-law, which makes him my kids' uncle and cousin.
I married Allison Watkins. Gary married Emily Watkins. Gary's my first cousin. Emily and Allison are sisters.
We jokingly referred to each other as Cunkle Gary and Cunkle Jeff to our kids at family gatherings.
Before I dated Allison, Gary nudged me in her direction. He knew I was infatuated with Allison and told me to man up.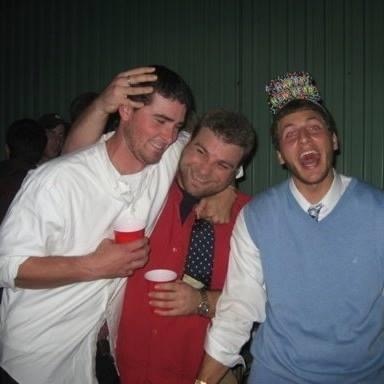 Before Gary dated Emily, I nudged him in her direction. I would talk up Emily to him and I would then turn around and talk up Gary to Emily. One day, while I was over at Allison's, Emily said out of the blue as we sat at the kitchen table, "He sure was looking fiiiine."
I said, "Who?"
Emily said emphatically, "Gary."
I said to myself, "Mental note to take back to Gary," which I did. The rest was history. Gary went after his bride, as he called her, and created three beautiful kids.
I want to write more. I plan to write more. But right now, I can't even string much of those thoughts together.
I lost my cousin today. I lost my friend. I lost my brother-in-law. Emily lost her husband. Their kids lost their dad. My side of the family lost their son, their brother, their cousin, their uncle, their friend. Emily and Allison's side of the family lost their son-in-law, brother-in-law, and friend.
Gary was everyone's friend. Everyone's. That's just who he was. It's who he always was. Just last week me, him, Cal, and Robbie were texting funny stuff to one another like we have for the past decade. Now he's gone.
I searched high and low for another photo of me, Robbie, and Gary from thirty years ago. I couldn't find it to save my life despite seeing it a million times over the past few years. I told Allison he's trying to get the last laugh because he doesn't want anyone to see that photo of him with those glasses. But I've always loved that photo. I asked my mom if she had it.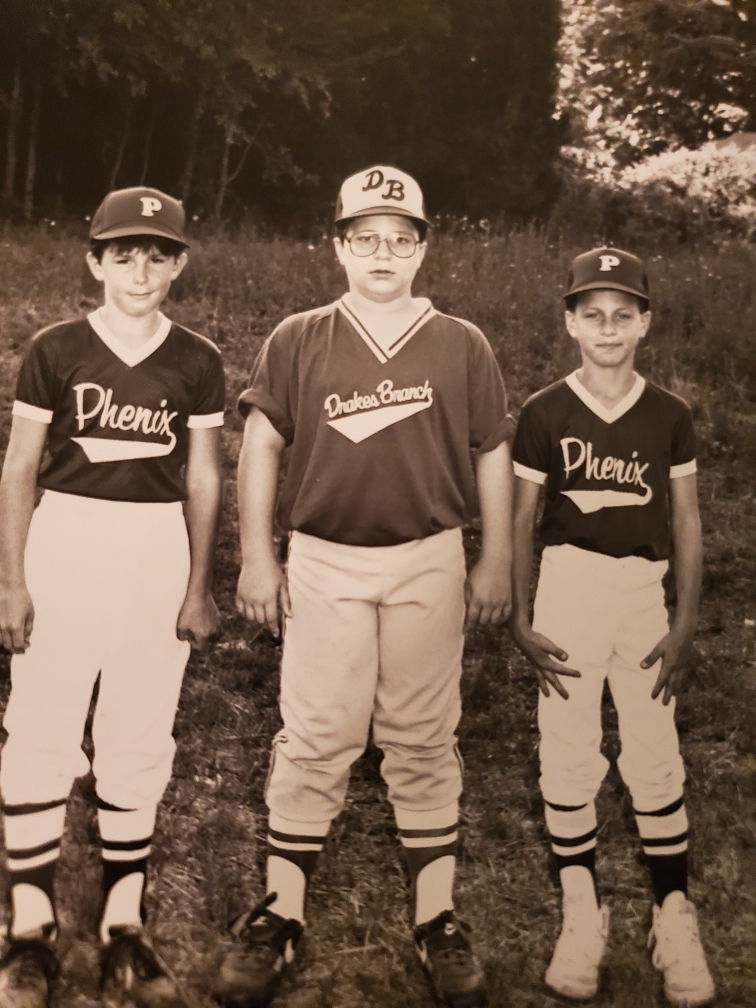 Robbie and Gary always treated me like a brother. A little brother perhaps always messing with me, but a brother nonetheless. I wouldn't have it any other way.
I remember riding home one morning hungover from Charlottesville in 2000 and Gary was driving. I told him I was going to puke and could he please turn the music down.
Instead, he cranked up the treble and blasted "Pink Houses" by John Cougar Mellencamp and said, "That better?"
I miss you. I love you. You will always be in my heart. Always. And you one upped the shit out of me with your last two photoshops of me as Verne Troyer and Austin Powers and the Dude's little brother on Dumb and Dumber — and you made it into a video!
Do you realize
That you have the most beautiful face?
Do you realize
We're floating in space?
Do you realize
That happiness makes you cry?
Do you realize
That everyone you know someday will die?
And instead of saying all of your goodbyes, let them know
You realize that life goes fast
It's hard to make the good things last
You realize the sun doesn't go down
It's just an illusion caused by the world spinning 'round
Flaming Lips, Do You Realize?