My daughter has been begging me to let her start a blog. Considering her age (she just turned nine), I told her we'd have to compromise. As part of our deal, she gets to write a weekly segment on my blog.
This week is her first installment of The Banana Heads: A Graphic Novel. She and my son put this together in a few hours yesterday. I'm reminded of a book ("Madballs") my sister and I collaborated on when we were kids.
In short: The Banana Heads is about two bad bananas who don't want to go to school one day. So they hatch a plan. Will it work? Read to find out.
Enjoy.
The Banana Heads
Written and illustrated by Annabelle Pillow
Colored in by Henry Pillow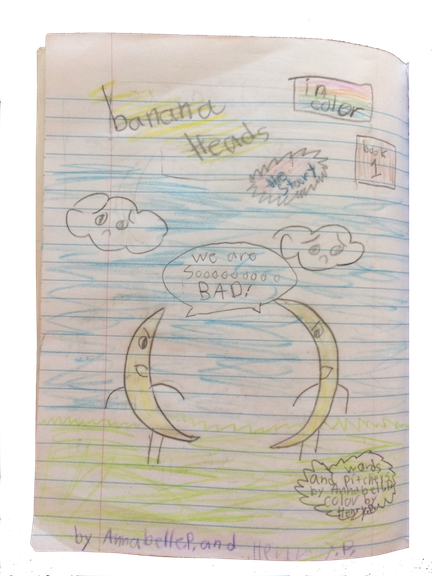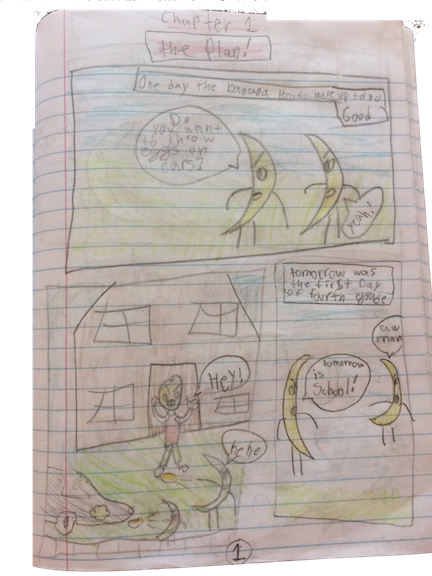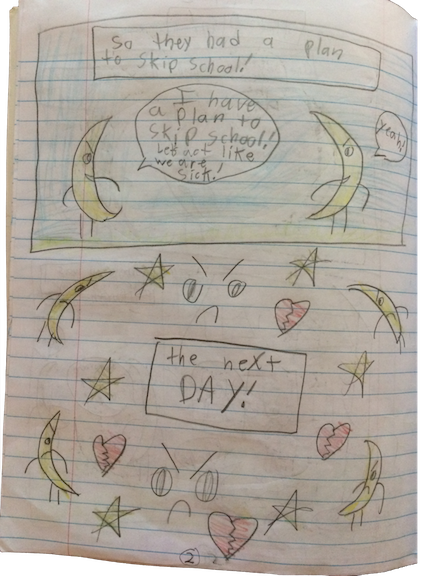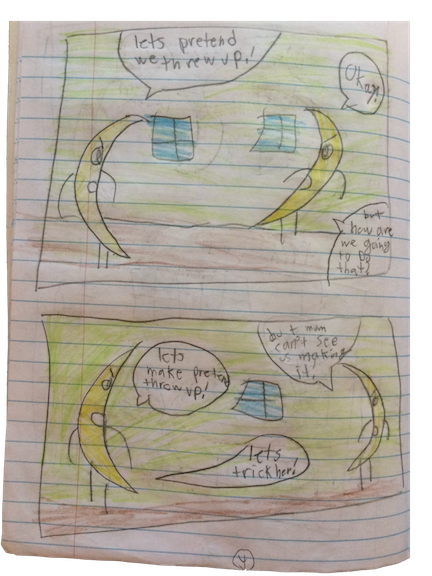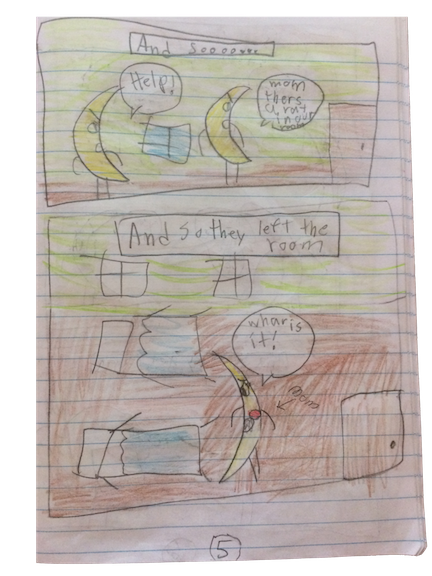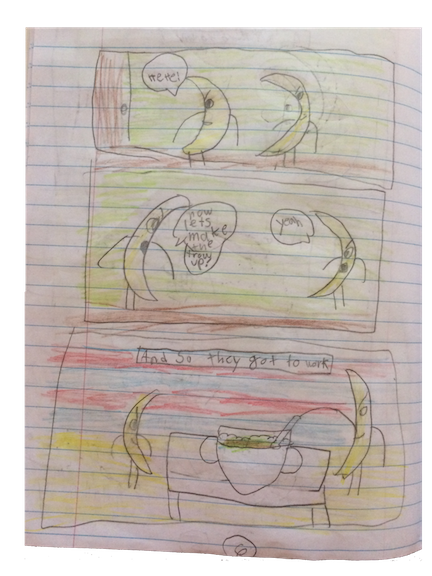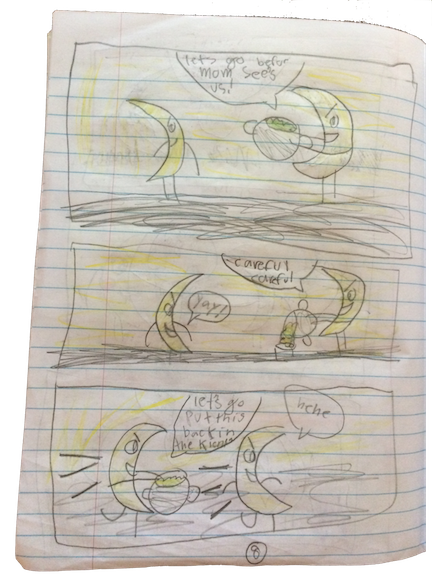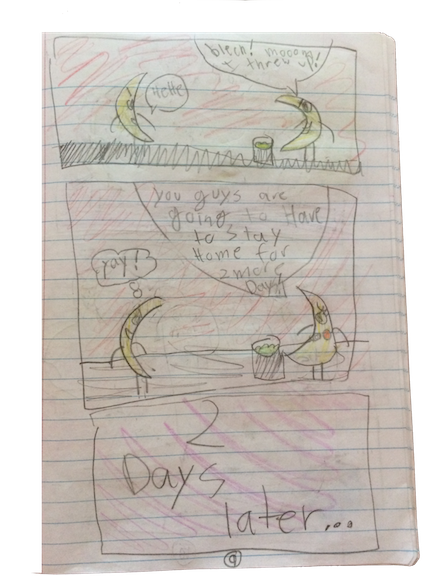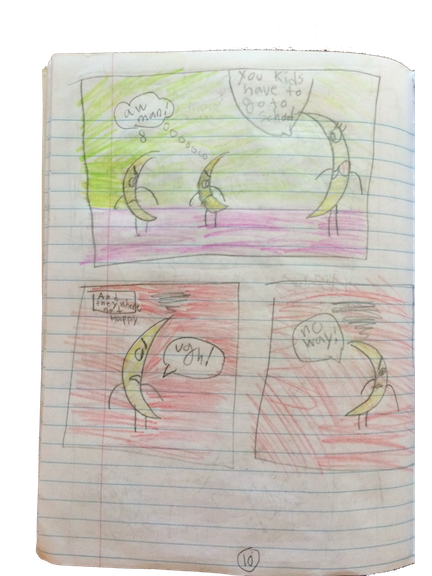 To be continued…