In this episode of This Is Me Being Uncomfortable, I mumble about the following:
Seasonal affective disorder
My son wanting to spend the day with me instead of going to pre-school
Our society's (lack of) priorities
Listen to Episode 3
My current mental state
Also, I drew a picture of where I would sit if I drew a picture of my current mental state. I referenced this (at the time imaginary) drawing on today's episode.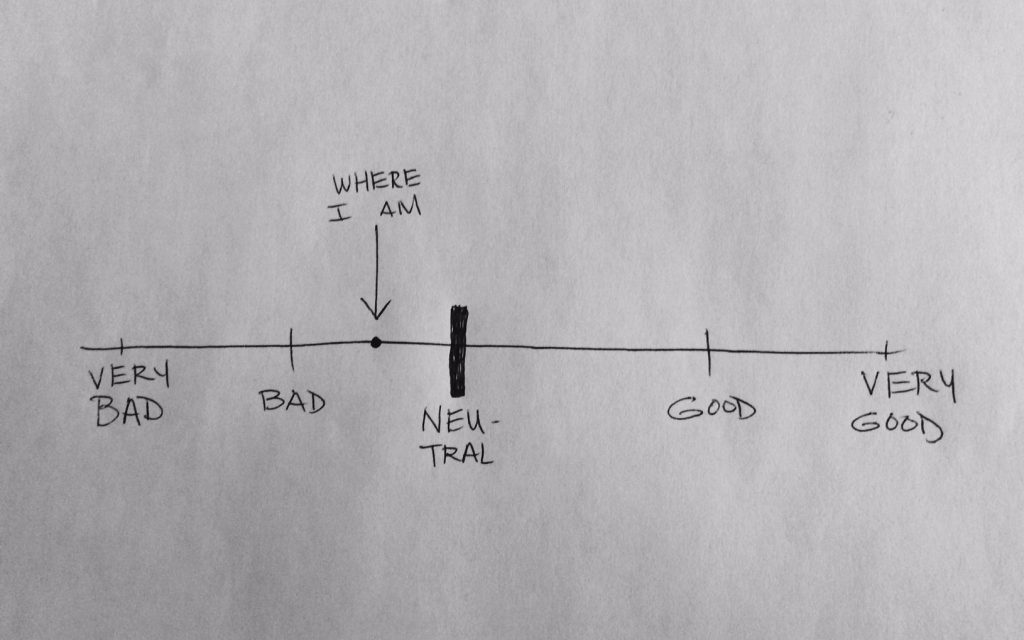 How about you—winter blues hitting you hard? Leave a comment below or start a conversation on social media.
About This Is Me Being Uncomfortable
I'm not particularly comfortable or confident in speaking. As a matter of fact, I've often walked away feeling "stupid" after talking to someone. Hence, why I'm doing this: to face my fear. This Is Me Being Uncomfortable is a way for me to get my thoughts out of my head, and not always in written form. I'm fully aware that I don't have the prettiest voice. You try being 6'4" tall from southern Virginia. Perhaps, I should add some soft music in the background, eh? If you'd like me to talk about a certain topic (writing, anxiety, meditation, life, death, and/or everything in between), contact me.