My dog was bitten in the face by a squirrel today. I was on a conference call at work when it happened.
I didn't know a showdown between the tamed and untamed world had gone down until I opened the door and walked out of my workshop. I was getting ready to leave to pick up my daughter since my wife had a dentist appointment, and nothing says fun to a seven year old like watching her mom get her teeth cleaned. Am I right?
My dog Motzie was pacing back and forth in front of a tall pine tree in the backyard, stopping to look up at her escaped prize. She's gotten really good at sneaking up on the little bastards.
Then, my dog turned my way. I thought she had a flower petal or something stuck in her fur underneath her eye, so I walked over to wipe it off.
It wasn't a flower petal of any sort. It was a plug of her skin missing about the size of my pinky fingernail, along with some fur. The squirrel must have run up the tree with it. The exposed flesh was red with blood.
My dog had this big smile on her face. It said, "I almost got the squirrel, Dad. I had it in my mouth for a second before it got away."
She smiles like this a lot. It trips me out. It's an honest to goodness smile. Happy as a pig in shit.
A few years ago, when I was to hop aboard a plane to Philadelphia, to combat my fear of flying I stared at a photo of my dog on my flip phone. I had purposely taken the photo for this very moment. I'd read an article that in times of high anxiety, looking at a photo of your dog will help calm your nerves.
You may also like: I've been thinking about my own mortality a lot lately
Considering that I was scared shitless to fly in a plane, I figured it couldn't hurt.
So, there I was, surrounded by strangers waiting for our plane to board, with my flip phone open staring at a photo of my dog. Everyone around me was holding an iPhone or an Android device. I was sitting there with my lime green flip phone I'd had for seven years.
I did this for thirty minutes until I started to mellow.
The Xanax I had taken thirty minutes before probably helped as well.
I forgot to mention the Xanax.
About a week before my flight, I went to my doctor and confessed I was on the verge of quitting my job I was so deathly afraid of flying.
She said, "Have you ever heard of Xanax?"
I called my wife to let her know I might be a few minutes late in meeting her at the dentist because I needed to clean up Motzie's wound first. I'm always running late. My wife didn't answer.
If she had, I was going to say, "I'm running late. Motzie got bitten in the face by a squirrel."
If you enjoyed this, send the link to a friend by text with the message, "You gotta read this. It's about a squirrel and a dog."
Thanks for reading.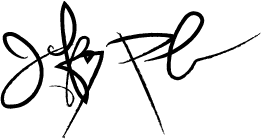 Photo by Niilo Isotalo on Unsplash